GREENER AND MORE ECONOMICAL DRIVING
Fuel efficiency is shown on the label on a scale from A to E. The class A tire affects the vehicle's fuel consumption least and class E most.
A high-quality tire can generate significant savings in terms of fuel costs. Rolling resistance amounts to approx. 20 per cent of the vehicle's fuel consumption. The lower the rolling resistance is, the lower the fuel consumption. 
FIVE FULL TANKS DURING THE TiRE'S LIFETIME 
Annually, fuel savings between the best class A and weakest class E tire amount to approx. 90 liters. During the entire operating life of the tire, the amount of fuel equals five full tanks (240 liters).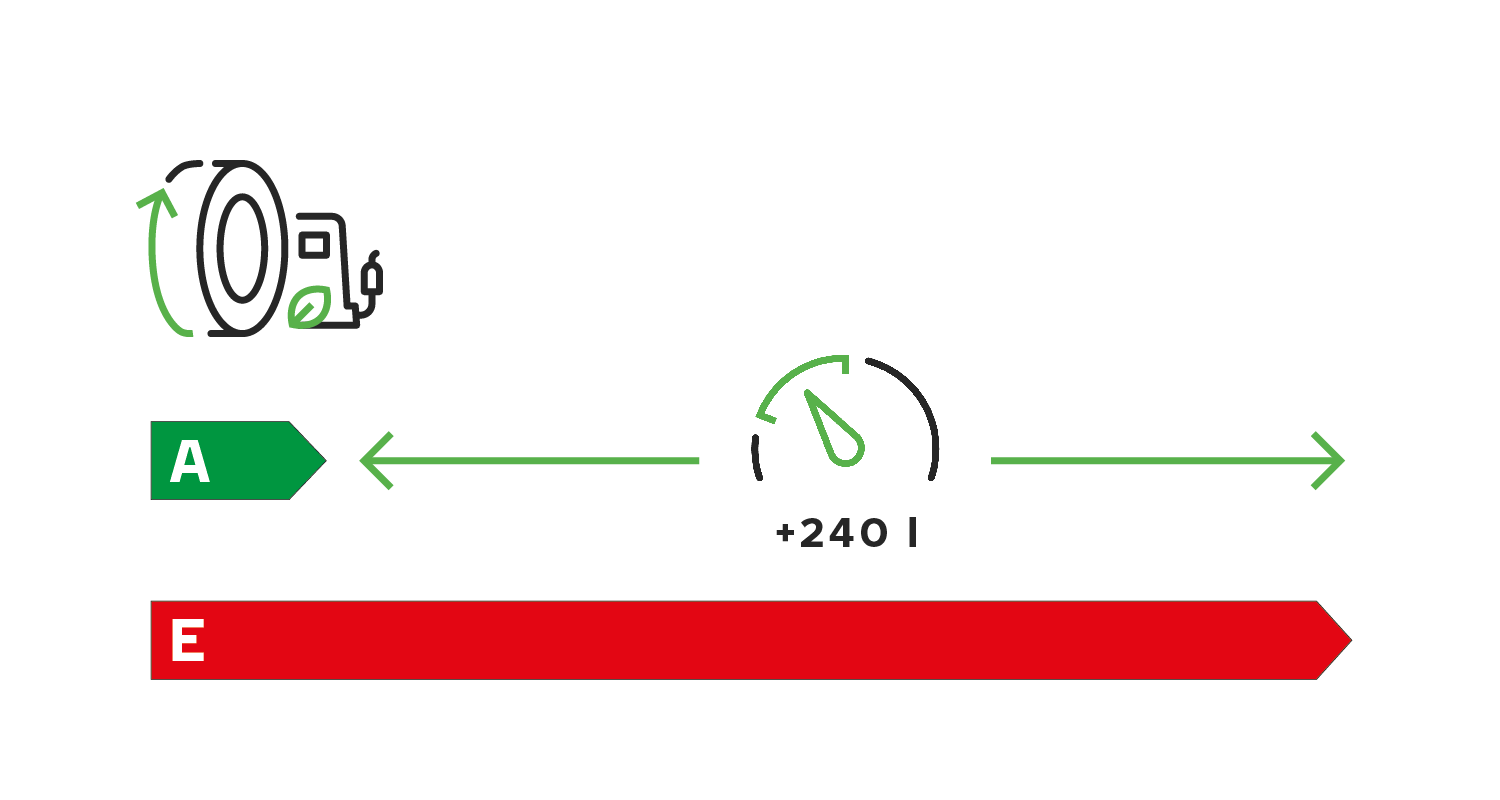 WHAT IS THE DIFFERENCE IN FUEL ECONOMY?
Using class B tires, a passenger car uses approx. 0.1 litres less fuel per 100 km than a class C tire. The difference in consumption between the best class A and the weakest class E tire is significant, at around 0.6 l/100 km. The lightly rolling tires also reduce CO2 emissions by 14 g/km.