Hakkapeliitta Village – the residential area for our Hakkapeliittas
We built the Hakkapeliitta Village, high-quality homes for the employees of our Russian location, only 15 minutes away from our factories. We offer our personnel the opportunity to work and live in excellent, European conditions, and we want to use this as a way of committing our key resources to long employment relationships. We also want them to utilise the career advancement opportunities that our company offers. Hakkapeliitta Village is a social project the likes of which have not been commonly seen in Russia.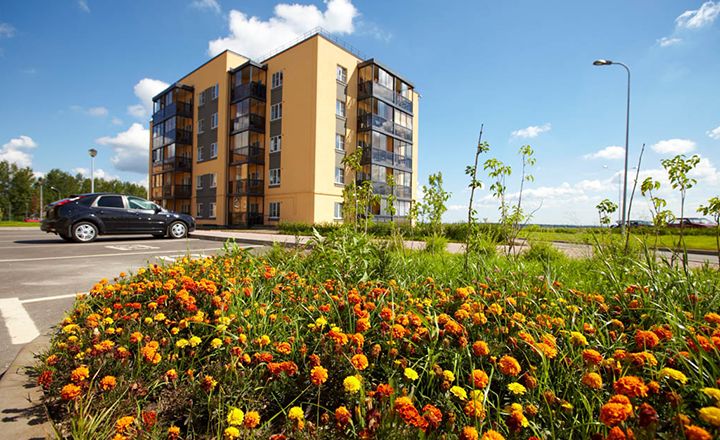 All of the apartments in the Hakkapeliitta Village are only sold to the personnel of Nokian Tyres' Russian location, and anyone can apply for an apartment, regardless of his or her job position. Participants in the housing programme receive control of the apartment after a set period of time; if they end their employment before the time has passed, the investment is returned.
A safe environment for growth and personal development
The Hakkapeliitta Village, located approximately 10 kilometers from the centre of Vsevolozhsk, has become a close-knit community where the residents are very satisfied with the high standard of living, the possibilities for exercise an day-care services, and the safe and lush surroundings.
We have handed over the day nurseries that we built in connection with the Hakkapeliitta Village to the municipality. The day nurseries have room for sleeping, playing and other activities. Modern sleeping rooms and playrooms, high-quality sports equipment, good care and good opportunities for the children to develop have received high praise from the Hakkapeliitta Village's parents and children alike.